Meet the Embrys
Portland
3 MIN READ
We have more than 450,000 associates across the Kroger Family of Companies. We know what they do. But who are they as people? What makes them tick? What makes them smile? And how does it help them seize some of the endless opportunities at Kroger?
This is Cart to Heart – a series highlighting leaders from across the company and country, hoping to answer those questions.
Marlana and Jerome Embry are a Kroger family, in every sense of the word. Combined, they've worked for Kroger for nearly 35 years. They've had dozens of different positions in five different locations. They even met while they were working together at Kroger.
Today, the couple has the exact same positions in two different locations in Portland, Oregon. Marlana is the site leader at Swan Island Dairy, while Jerome has the same title at the Clackamas Bakery. But, they haven't always been in the same city. In fact they were working in different cities when they decided to get married.
So, how did they end up married, with four children, living in Portland and working for Kroger? Check out their love story and follow their Kroger journey to find out.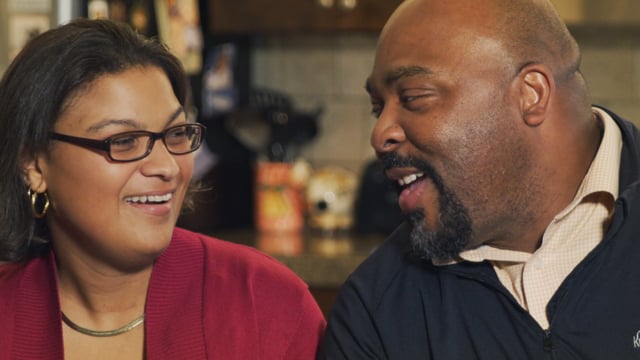 Learn more about careers at Kroger and how you can join our team at jobs.kroger.com.
More stories