We are Local: Grateful Grahams
Cincinnati
2 MIN READ
Gratitude - this single word means everything to Grateful Grahams CEO, Rachel DesRochers. It's the first topic that is brought up in every one of her conversations. It's what she named her company after.
It's even the way she felt when she was laid off from her marketing job. Yeah. That's a true story. Gratitude is the lens in which Rachel views everything.
From her small beginnings, rolling out graham crackers in her home kitchen – Rachel's company now makes more than 14,000 cookies every week. With her recent success, Rachel has now launched an incubator kitchen, and is helping other small start-up food companies grow within the Cincinnati area.
Kroger is proud of our Local Vendors. We are proud of Rachel. And we are happy to share their products and their story with our neighbors, friends and family.
At Kroger, we offer thousands of products sourced locally, just like Rachel's, to give our customers unique items that reflect their regional tastes and preferences. And for our great local partners, we are grateful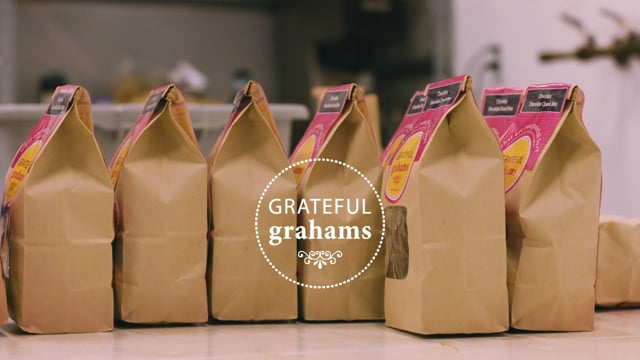 More stories