Greensburg Stands Together
Greensburg, KS
4 MIN READ
On the evening of May 4, 2007, Greensburg, Kan., was devastated by an EF5 tornado, which took the lives of 11 people and leveled 95% of the community. The tornado was estimated to be 1.7 miles wide — wider than the city itself — and traveled for nearly 22 miles.
Both Dillons and Kwik Shop stores in the area were impacted by the storm and suffered damage. But through it all, they continued to serve Greensburg and Kiowa County residents, as they have been doing for more than 80 years.

In combination with local media partners, Dillons and Kwik Shop raised more than $500,000 to help families affected by the tragedy. The Kroger Helping Hands Fund also collected more than $55,000 in fundraising and associate giving to offer direct relief to Dillons and Kwik Shop associates. Together with the Salvation Army and Red Cross, our stores helped the community rebuild following the disaster.

During the rebuilding process, a first-of-its-kind hybrid grocery/convenience store concept was developed thanks to a $2.2 million investment in Greensburg's bright future, and served as a symbol of innovation and dedication to the community.
The combined Dillons and Kwik Shop store – an 8,000 square foot location nearly triple the size of a traditional convenience store – opened on February 11, 2009 offering expanded departments, including wholesome meat, fresh produce, dairy, frozen foods, grocery, and new deli foods.



Inspired by the community's desire to rebuild as an environmentally friendly and sustainable community, Kroger's Family of Stores and Frito Lay partnered to create a national display event in September 2008. During this promotion, Kroger customers across the county were invited to be a part of the rebuilding efforts in Greensburg, simply by purchasing SunChips during regular shopping trips. With each bag sold, Frito Lay contributed a $1 donation in support of "green" reconstruction initiatives in the community. Overall, the promotion contributed $1 million to Greensburg's rebuilding efforts.


A decade later, Greensburg proudly stands as a model "green town", often described as the greenest in America. Following the storm, businesses, municipal buildings, stores and several homes were rebuilt to the highest certification level issued by Leadership in Energy and Environmental Design (LEED).

In commemoration of the 10-years of rebuilding in Greensburg, Dillons and Kwik Shop held a radio event with the KAKE News (ABC) Weather Team and a community cookout at the store. Dillons also provided breakfast foods for a community worship service, as nearly 300 people gathered in the park all to celebrate the heart and soul of a community in their time of togetherness throughout the past decade.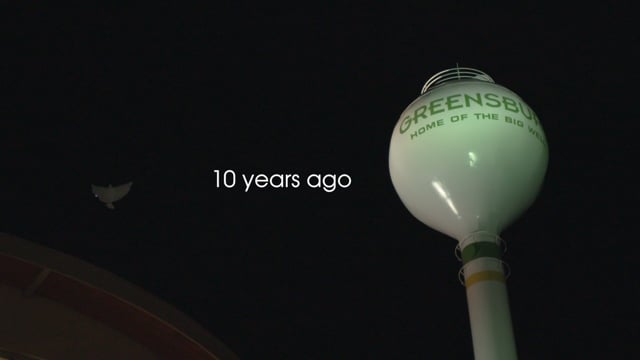 More stories