Kitchen 1883
Union, Ky
4 MIN READ
"Rustic Relaxation" (if there is such a thing) may be the best way to describe the vibe inside Kitchen 1883. It's hard to argue otherwise, as you slip into a leather chair, amidst the restored hardwood interior walls, the smells of a 24-hour-slow cooked short rib emanating from the kitchen, just beyond the handcrafted cocktail bar.


Located in Union, Ky., it's all part of the brand new restaurant concept from the Kroger Co. And while the guests may be sitting a few feet from where they pick up their milk and eggs, the dining experience at Kitchen 1883 is miles away from a traditional grocery store.
The brainchild of Kroger's Culinary Development team – Kitchen 1883 prides itself on their unique "New American Comfort" menu.
With items ranging from chicken and waffles to braised beef short ribs, Kitchen 1883 is pushing the boundaries of what customers typically expect from the Kroger Co.

"With Kitchen 1883, our goal is to create a gathering place that offers a genuinely delicious place to relax and experience our food," said Daniel Hammer, Kroger's vice president of New Business and Culinary Development.

The restaurant hosted its first dinner service on November 4 to great success. Hundreds of customers walked through the doors on opening night and enjoyed the city's newest dining option, while dozens more just peeked inside to satisfy their curiosity.

"We've had a great opening. People are definitely curious what our Kitchen 1883 restaurant looks, feels, and most importantly, tastes like. And, so far, our guests have really been enjoying it," said restaurant General Manager, Jay Denham. "We have a food-loving staff and it's nice to see them share their food stories with our guests – and each other. It truly brings this concept to life."

Located next to the Kroger Marketplace in Union, Ky., Kitchen 1883 is open daily for lunch and dinner –a special brunch menu is available on Saturdays and Sundays.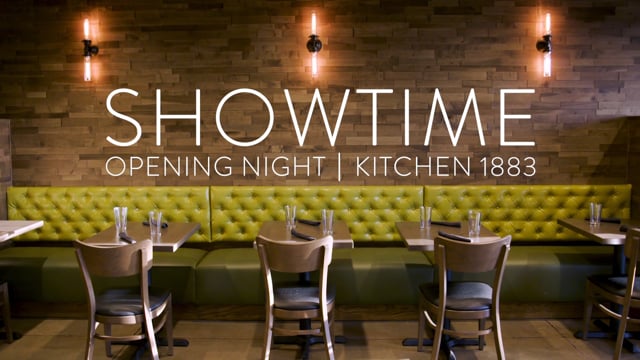 More stories