The Artist
Terry O'Neil & Michael Rodrigues
2 MIN READ
Meet the Paper Bag Artist, Russell Ramey.
Russell is a Dairy Clerk at Ralph's #650 in Huntington Beach, California. His doodling hobby first started during his breaks, when he would sketch on paper bags. Soon after, associates and customers started noticing the unique characters drawn on their bags next to a "Thanks for shopping at Ralphs!" note.
 "Russell has a great attitude and is always there for us," says Marsha Palmer, store manager at #650. "I have many customers who come in and ask for Russell's help since he is so positive and helpful. This is just another way he helps our team achieve our goals. He uplifts everyone on the team, and he makes everything easier."
No matter where Russell is in the store, he's always helping our customers have a better day and uplifting the team through his paper bag art.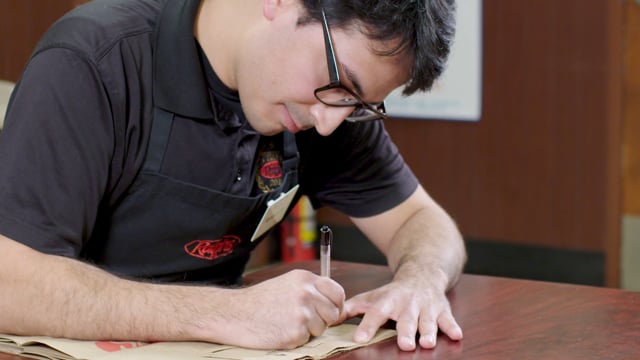 More stories